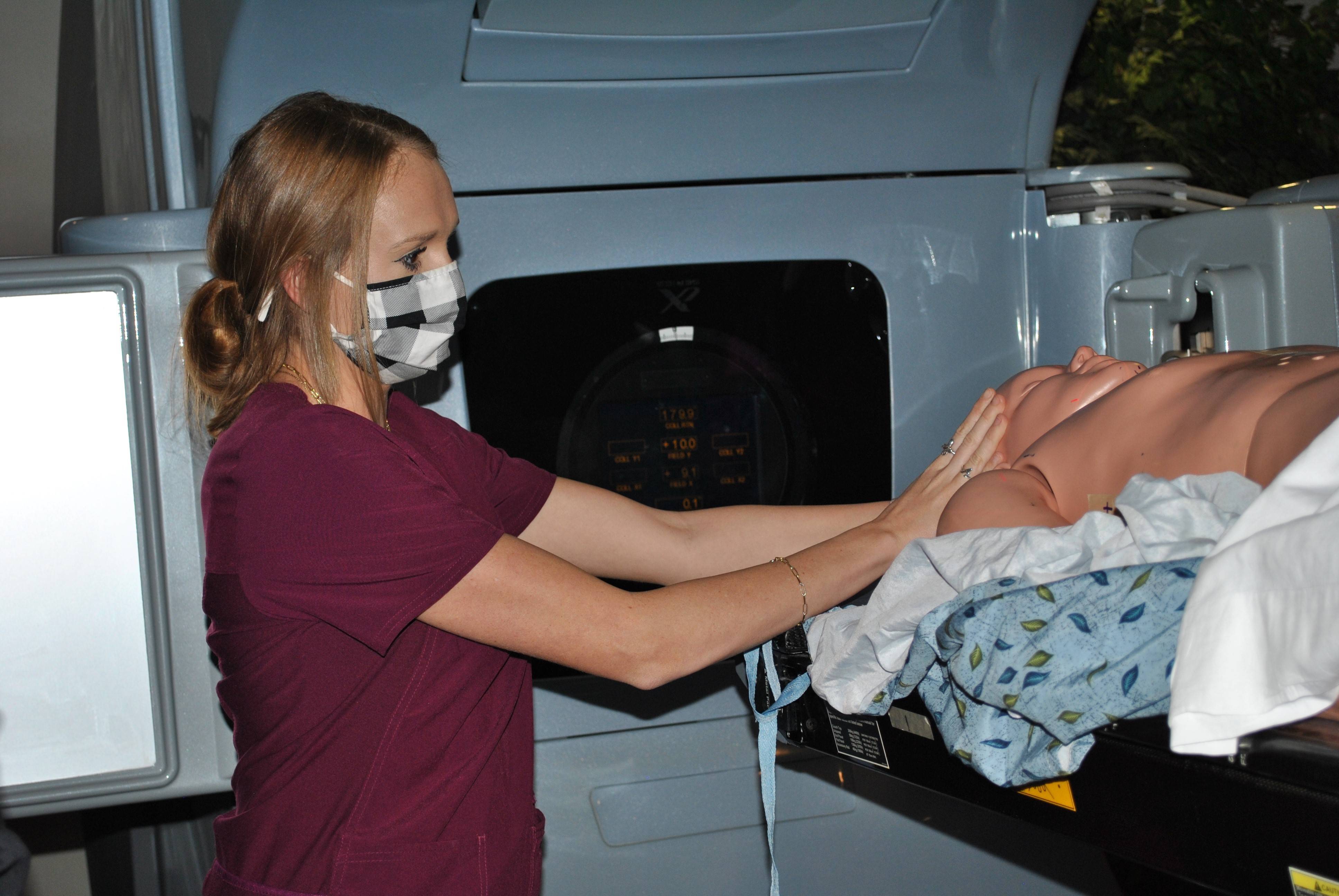 The radiation therapist is a key member of the professional team which uses various forms of radiation to treat cancer patients. The practice of radiation therapy is performed by competent radiation therapists who deliver care to the patient in the therapeutic setting and are responsible for the simulation, treatment planning and administration of a prescribed course of radiation therapy to diminish or eradicate malignant disease. Radiation therapists assume direct responsibility for the well-being of the patient. Because of sustained contact patients, the radiation therapist has considerable responsibility in patient care, dietary counseling and treatment evaluation. The radiation therapist must also appreciate the significant psychological impact that cancer has on patients and their families.
Texas State University's Radiation Therapy Program encourages the development of academic and clinical skills, professionalism, independent thought, problem solving skills and leadership qualities. Learning experiences will progress from the classroom to the laboratory to the clinical environment. The student acquires theoretical information in the classroom to develop a knowledge base to work with and draw from as a radiation therapist. The program's resources include a full dosimetry lab with 18 workstations, applications that include Mosaiq electronic record management, the Monaco treatment planning system, as well as VERT virtual educational system for radiation therapy.
In the clinical environment the student is provided the opportunity to perfect the technological skills and progressively develop professional skills and independence.
The Texas State University Radiation Therapy Program is accredited by the Joint Review Committee on Education in Radiologic Technology.